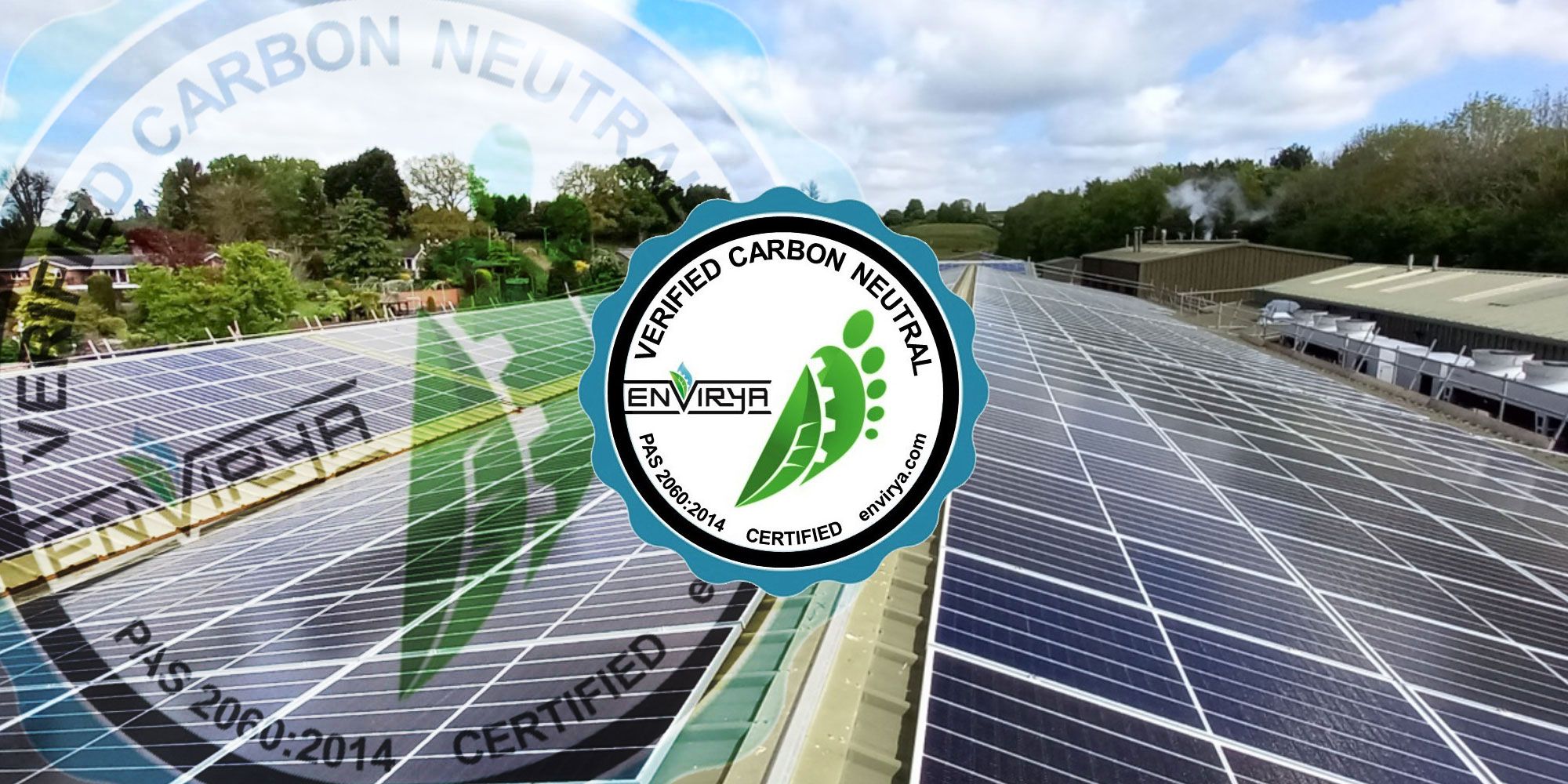 Carbon neutral statement
Bumble Hole Foods is delighted to announce that we have become the UK's first carbon-neutral egg-processing facility. As a family-owned business, we have always strived to be a sustainable supplier, and we have now achieved the internationally recognized PAS 2060 certification.
Over the past few years, we have worked hard to analyse and benchmark the environmental performance of our site and have put sustainability at the heart of our policymaking. Thanks to the positive engagement by our staff and the help of our energy engineering consultants, Envirya, we have made great progress in improving our energy efficiency and reducing our greenhouse gas emissions.
Our carbon reduction journey started with a site-wide sub-metering system to map and identify potential energy savings. This led to the development of standard operating procedures, allowing for process optimisation and energy consumption reduction. This resulted in optimising our steam system; we also adapted and automated the compressed air system, including the utilisation of less energy intensive blowers. This substantially reduced our carbon footprint as part of our journey to carbon neutrality.
In line with our renewable energy objectives, we installed a 50kW solar PV array, which was expanded in 2022 with an additional 363kW PV array. To further reduce our carbon footprint, we have revisited and utilised our remaining available roof space and installed an additional 261kW PV array. Thus bringing our on-site solar generation to 674kW. 
As part of our ongoing holistic approach to sustainability, we have invested in company electric vehicles with onsite EV charging and a new cycle storage facility to encourage active transport.  To mitigate waste, we are actively encouraging our customers to move away from plastic buckets and continue to invest in our reusable tray wash facilities to produce less egg tray waste. Part of our environmental policy is to improve biodiversity; therefore, we have planted native trees and a wildflower meadow to boost wildlife and give nature a helping hand around our site.  
With our corporate commitment to remaining a carbon-neutral company and maintaining PAS 2060 certification, Bumble Hole Foods is continuously investing in decarbonisation and environmental projects such as heat pumps and effluent treatment for future implementation.