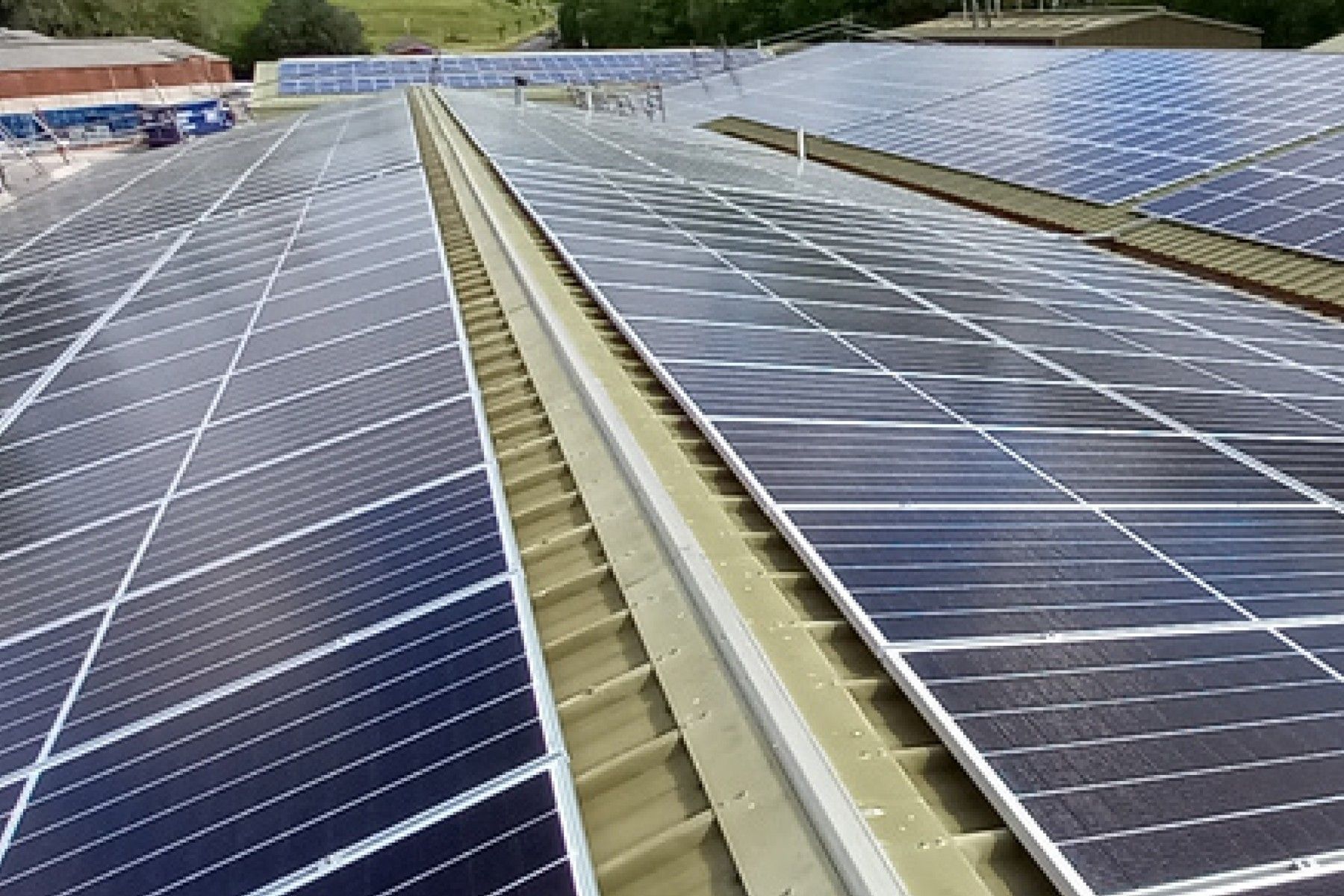 Bumble Hole Foods close to completing next stage of becoming carbon neutral
Bumble Hole Foods have been cracking eggs since 1961, delivering egg products of the very best quality with a focus on outstanding service and environmental sustainability leading towards a Net Zero company.
Our objective is to utilise the renewable energy systems available to us like solar PV panels, to reduce our reliance on grid electricity, lower carbon emissions and site operating costs. By generating energy through on-site renewable sources, Bumble Hole Foods is contributing to a cleaner and more sustainable future.
SOLUTION
Our journey towards carbon neutrality has already started with our long-term energy engineering partners Envirya. As a proactive company, we are undergoing an energy transformation, working on various carbon-saving projects to maximise energy efficiency and minimise our environmental impact. One such project is to utilize our available roof space for photovoltaic panels, which can be seen in the photo above.
By summer 2022 we successfully installed our second solar PV array increasing site generation capacity to 413 kW. During 2022 this produced 236 MWh of electricity and saved over 46 tonnes of carbon dioxide emissions.
As part of our corporate decarbonisation goals, we are now increasing our generation by installing new state of the art solar PV panels to provide an additional 256 kW. This is expected to generate an additional 178 MWh of energy and mitigate 35 tCO2e per year.
BENEFITS
The clean energy generated through our solar PV system will significantly reduce Bumble Hole Foods' carbon footprint and current reliance on grid electricity, leading to further cost saving on energy bills. Based on track record through metering and monitoring, we expect the return on our investment to be within five years.
By the end of summer 2023 we will have a total solar roof PV system with a peak generation of 636 kW, saving approximately
495 MWh a year and 101 tonnes of carbon dioxide emissions, which will be offset against our clients' products.
This is great progress towards achieving our decarbonisation goals as we undertake our next projects for engineered energy solutions with Envirya Ltd.
At a glance
Challanges
Utilising remaining roof space Reducing carbon emissions Sustainable energy production Improving energy security
Benefits
101 tCO2e pa offset through PV 37% of electricity cost reduction Low maintenance
PAS 2060 commitment Working towards Net Zero